Here's the start of my web page dedicated to my 2
'87 Turbo II's

This Web site features my 1987 Mazda RX-7
Turbo II. This car is awesome and the price was right. I've recently added a second '87 TII with some cool mods and a strong engine. This site is still under construction so check back often.
The Car's

I've added Bonez downpipe and main cat replacement pipe. At the time I also changed all the exhaust gaskets from the manifold back, replaced a broken manifold stud, replaced vacuum lines and changed all the filters. After the addition of the pipes a fuel cut defender was a must. Changing the pipes really opens these cars up!
The Story Behind The Car

About four years ago a neighbor that knew of my mechanical background asked me if I wanted a car his work was giving him. I asked all of the usual questions and when I found out it was an RX-7, and turbo to boot, I said "oh yeah". I was always fond of them to begin with. All I had to do was to go get it. Well after renting a trailor and driving an hour both ways it was home. It ran, but was used for parts. Four days later our house burned down and the car was stored. Three years and a divorce later the car is mine. I worked on it off and on for two weeks and then smogged and licensed it in one day. The car has run every day since without any more than the usual problems these cars have.


Plans For The Car

Exhaust, a Bonez or something close. The car was originally from back east so it's really rusty.

Fuel system upgrades.

Stereo, the stock one leaves a little to be desired, at least compared to what I'm used to.

I plan on doing a little drag racing and autocrossing, but I still want to be able to take the car on trips.

Send me an e-mail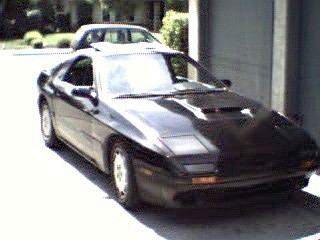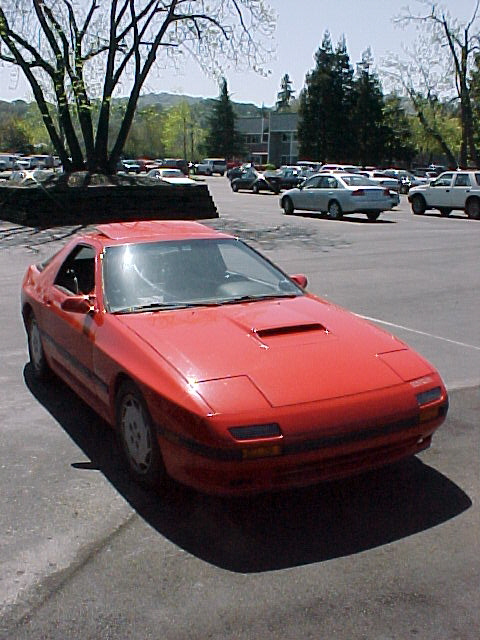 More Pictures

I still need to get some pics.

pics@autogall.com